Leni Christine Jebsen
Leni is a Certified Organization & Relationship Systems Coach (ORSC) with a strong background and expertise in leadership- and team coaching, conflict resolution, personal development, facilitation, and training. She has coached leaders from North America to the Middle East as well as trained coaches all over the world. Furthermore, she has worked with both global organizations and small family-owned companies, as well as families, teenagers and couples.
With more than 15 years as a professional coach, she has been one of the pioneers to help bring coaching to what it is today; an accepted and well-recognized method for leadership and personal growth.
With four internationally recognized coach certifications and a fifth on its way, Leni continues to make sure that her skills are honed and up to date. She was the first in Scandinavia to become an ORSC Coach and one of a select few in Europe. Continuing to be at the forefront of what is moving and shaking in the world of coaching, she will be the first in Norway to become a Certified Narrative Coach by the end of 2018. She is passionate about supporting people and organizations to be the best that they can be. To coach at the top of her game, enhancing her own competencies is therefore key.
Why coaching?
The contribution that effective teams and individuals make to an organization is huge. The wasted potential when critical components lie undeveloped and performance and dynamics suffer are equally big, maybe even bigger. Having witnessed both firsthand, Leni became inspired to build her own company, c-momentum, and to pursue a career within coaching. Starting out when the coaching profession was still taking baby steps, she is an advocate for a solid coaching education.
"I see many people who are at the mercy of work systems that cause them to burn out. There is predictable result whenever certain factors exist: poor communication and delegation, lack of acknowledgment and appreciation, lack of trust and optimism, inefficient leadership and poor team dynamics, confusion around responsibility and commitments, or tasks that are poorly matched to a person's talents. These often account for a large percentage of both personal and organizational distress."
Confidence, trust and courage
An important part of Leni's work is leadership and team coaching. Here she employs relationship systems intelligence and a systems approach to her coaching for effective change to occur. Adding to that, she also integrates Narrative Coaching, recognizing how important our stories and narratives are.
Leni has a strong belief in people's inherent potential, growth and development. She is passionate about helping people find their courage and build their confidence to boldly step up and claim their life. With her straightforward way of being, she works in a warm, engaging and inspiring way to help teams and people stretch and challenge their limits to reach the goals they have set for themselves. She is known for her ability to create an atmosphere of confidence, trust and courage.
Connect with Leni
Connect with Leni on Instagram and read her blog to learn more about what she is up to and what is going on in her professional and personal life or book time for a talk.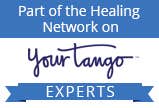 Current certifications

If you are considering using Leni as your coach; JUST DO IT!!

Trude Henanger | Flogas Norge AS/Norway & Sweden